SPA PARTY / BOAT PARTY
SPA PARTY / BOAT PARTY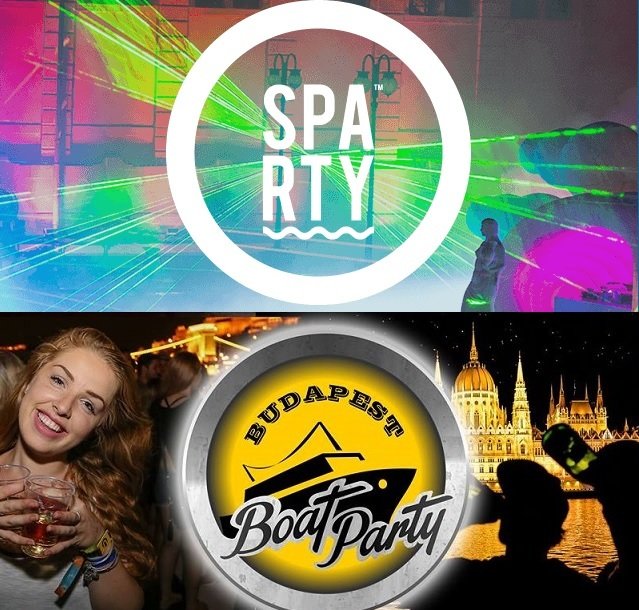 SPA PARTY Sparty
Every Saturday 23:00
Sparty event series has been running for more than twenty-two years and now it is one of the most frequented events of the Hungarian capital with 50-55 thousand visitors annually (from 165 different countries).
Sparties are held almost all weekends of the year in either Lukacs or Szechenyi Bath, however, there are two occasions each year to take part in the outstanding musical and visual experience of Cinetrip Sparties.
BOAT PARTY Shipwreck
Every Friday 22:30
Includes unlimited beer, wine, champagne and soft drinks for 2 hours (22:30-00:30), and free entry to the after-party.
You will also receive free entry to a downtown club after the cruise and you can have as many pictures as you want taken by our professional photographer.
Bopping along on our massive open deck or in our weather-proof indoor party room you can enjoy two full hours of being amongst old and new friends, cruising down the majestic Danube that separates the old cities of Buda and Pest, soaking in the sights and taking a few #nofilter pictures for your Instagram page - all the while uplifted by our talented DJs playing a variety of your favourite songs from the past 20 years! After the cruise we will guide everyone on a short walk to a downtown club where we will party on until the early morning.
PROGRAMME
Boat Party (35) Spa Party (50)